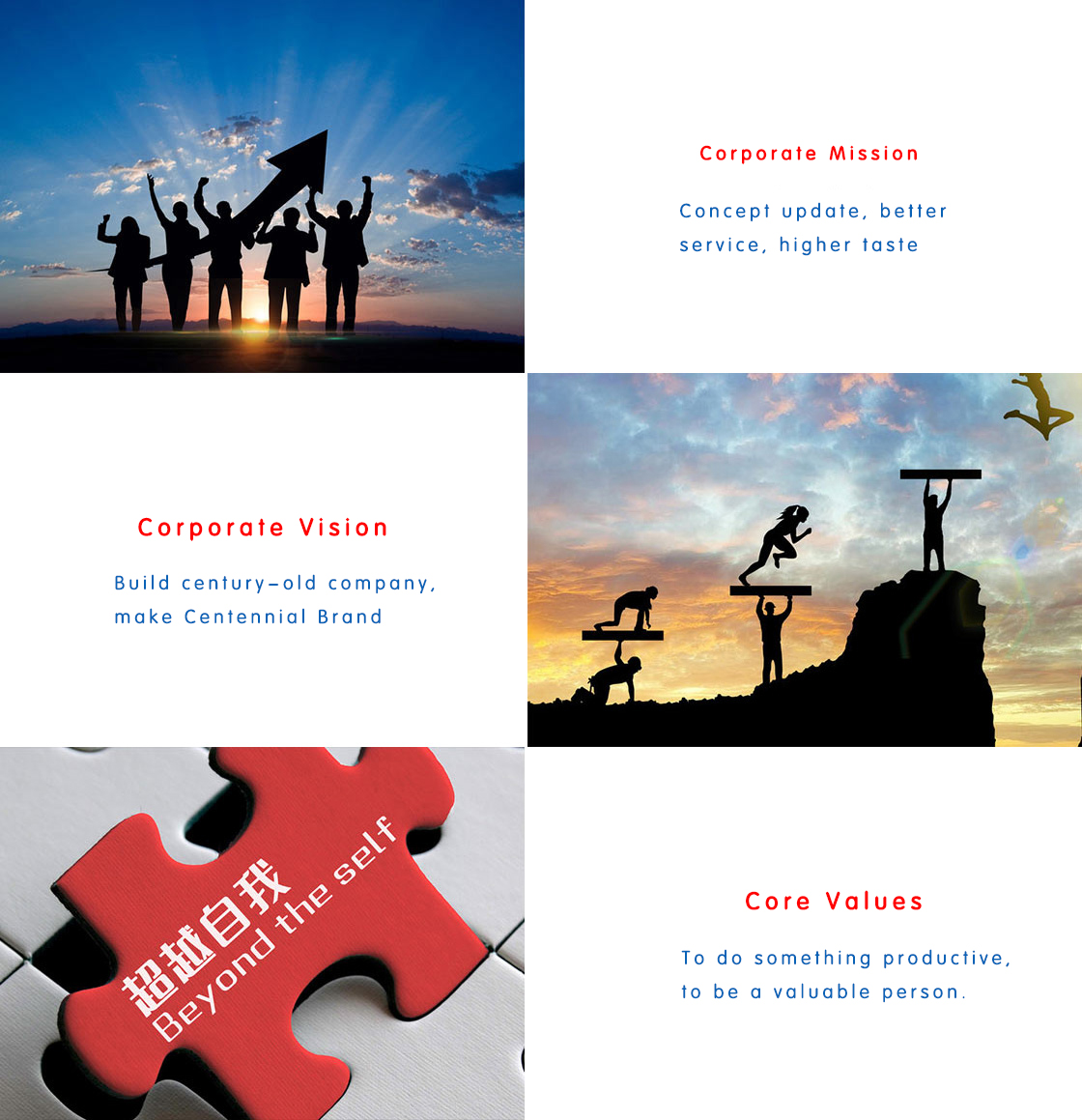 Business philosophy:
Innovation and pragmatism, beyond the self, the pursuit of excellence, unity and struggle
Enterprise Spirit-Teamwork, unity and cooperation, hard work and dedication, the pursuit of excellence.
Enterprise Style-humility, never complacent, and constantly surpass.
Corporate values-To do productive things, to be valuable people.
The concept of enterprise talents-everyone is talent, people do their best, can be on the person, mediocre under.
Enterprise Humanistic View-management enterprise to plan-oriented, operating enterprises to benefit-oriented, construction team to competitive incentive-oriented, the performance of the responsibility to complete the task-oriented, the exercise of power to abide by the rights-based, normative behavior to comply with the rules of compliance.
Corporate ethics-honesty and trustworthiness, doing good and gratitude, in the same boat, brave and responsible.
Enterprise Love and Hate View-love the Motherland, love the company, Love work, love colleagues, jealous private as vendetta, jealous bad as vendetta, jealous slow as vendetta,Jealous dirty as a vendetta, loyal to the company, to the customer enthusiasm, to work excellence, to the safety of Mount Tai.